This Learning to Lead episode comes to you from our breakfast series. We had Kim Fleming, Chairman and CEO of Hefren-Tillotson, speak. We split our time with Kim into two episodes of the podcast. In this episode, you will hear Kim's talk. In episode #95 of the podcast, you can listen to our question and answer session with Kim.
Episode #94: Kim Fleming, Chairman and CEO of Hefren-Tillotson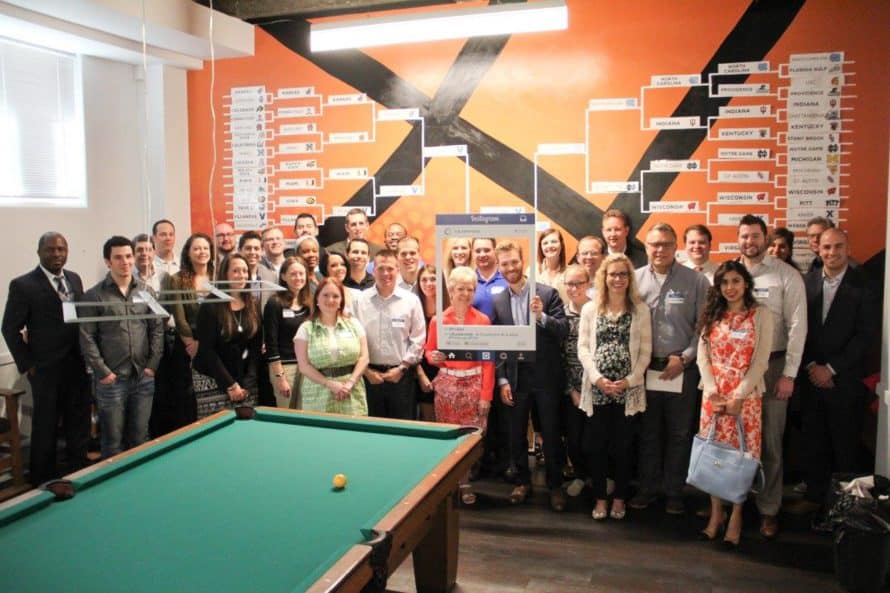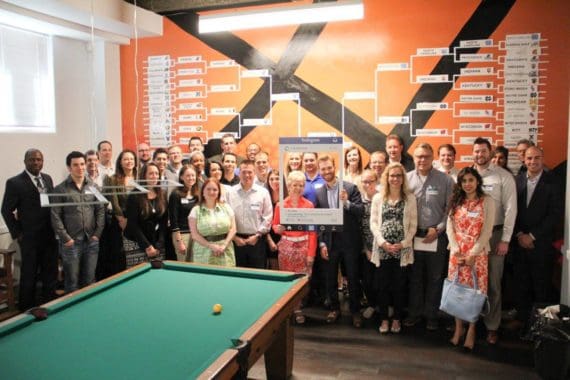 Kim's Bio:
Kim Tillotson Fleming is Chairman and Chief Executive Officer of Hefren-
Tillotson, Inc., a privately held Pittsburgh-based firm offering comprehensive
financial planning and investment advisory services for individuals, foundations,
trusts, and qualified retirement plans. Kim had served as President of Hefren-
Tillotson since 1996, and in December 2010, was elected Chairman and Chief
Executive Officer.
Hefren-Tillotson was awarded first place in the Best Places to Work contest by
the Pittsburgh Business Times in October 2015 (ultra-large category) and
October 2011 (large category). In October 2014 and October 2012, the company
was awarded #1 Top Workplace in Western Pennsylvania, and Kim received the
Top Executive award for medium-sized companies by The Pittsburgh Post-
Gazette. Hefren-Tillotson was also awarded the honor of "#1 Best Place to Work
in Pennsylvania" for medium-sized businesses in 2001 and Best Place to Work in
Pittsburgh in 2010 by Pittsburgh Magazine.
Kim is a graduate of Northwestern University with a degree in Economics and
holds several professional designations. She is a Chartered Financial Analyst®
charterholder, a graduate and former board member of the Securities Industry
Institute at the University of Pennsylvania, and has completed the Center for
Fiduciary Studies Certification program at the University of Pittsburgh.
She is a member of the CFA Institute, Pittsburgh Society of Financial Analysts
(former President), Financial Planning Association, served on the NASD District
Business Conduct Committee, and is currently serving on the Board of
Governors of SIFMA. In 2009, Kim was voted one of the "Top 25 Women in
Business" by the Pittsburgh Business Times, and in 2003, she was honored by
the Pennsylvania Department of Community and Economic Development as one
of "Pennsylvania's 50 Best Women in Business."
Kim serves on the boards of Allegheny College, Allegheny Conference on
Community Development (Treasurer), The Buhl Foundation, Dollar Bank, EQT
GP Holdings, The Pittsburgh Foundation, and SIFMA.
In 2013, Kim was Chairperson of the United Way of Allegheny County's 2013
Campaign. She co-chaired the United Way Women's Leadership Council in
2008 and 2007. In 2011 and 2004, she was named an Athena Award finalist and
received the 2005 YWCA "A Tribute to Women Leadership" award for business.
In October 2015, Kim was selected by the Governor as a Distinguished Daughter
of Pennsylvania for extraordinary service and contributions to the
Commonwealth. In March 2015, Kim was named the Family Guidance Leckie
Award Honoree for her years of philanthropy and service to Pittsburgh. In April
2014, Kim was awarded the John McGrady Award for community service at the
Art Rooney Awards Dinner. In 2012, she received the Haller Enterprise
Institute's Entrepreneur of the Year Award from Thiel College. This award is
given annually to a business owner who has demonstrated outstanding
entrepreneurial leadership. In April 2012, Carlow University awarded Kim with
the Women of Spirit® Award for Values, which recognizes a woman who leads
her company to higher realms of excellence and service by personal example
and commitment to others. Also in April 2012, Geneva College honored Kim with
their Serving Leaders Award. This service award is presented annually to a
person of faith who implements servant-leadership qualities in their life and work.
In 2015, 2014, 2013, 2012, 2011, and 2010, Kim was selected as a FIVE STAR
Wealth Manager.  This award is given to wealth managers in Pittsburgh who
satisfied key client criteria and scored the highest in client satisfaction.
Service in mission work plays an important role in Kim's personal life.  She has
been actively involved with local, national, and international project-related
mission trips, including annual youth group work camps.
Kim and her husband, Curt Fleming, have two sons, Grant and Todd.
Connect with Kim:
Announcements:
Mastermind Groups – We have small groups that meet the 2nd & 4th Wednesday of every month.  E-mail Doug at dougsmith@l3leadership.org if you are interested.
To listen to other interviews, go to our Learning to Lead podcast page. To learn more about what we're doing through Learning to Lead, sign-up for our e-mail newsletter here.

Sponsors:

Babb, Inc. – Throughout our 80+ years in business, we have established a solid reputation as a leading, independent insurance broker, third party administrator and consulting firm – in Pennsylvania and across the country. With a unique perspective, extensive experience and innovative business strategies, we deliver to our clients the best services and options possible.

 

Zero Six Eight

– "Zero Six Eight collaborates with ex-convicts who demonstrate a drive for entrepreneurial achievement. By supporting the skills and interests of these entrepreneurs, we work to launch innovative products and services that would otherwise face considerable barriers." To learn more about 068, go to 

http://www.zerosixeight.org/

.
Connect with L3 Leadership:
How You can help our Podcast: 
Share the content on Social Media
If you have an idea for a future podcast you would like to hear or a leader you would like me to interview, e-mail us.
If you enjoyed the podcast, please rate it on iTunes and write a review.
If this post helped you and you believe it could help others, please recommend it on Facebook, Twitter, Stumble Upon, and the other social media sites listed below. Also, I would love to hear your thoughts on this post. Leave a comment below! Thank you!
I would also encourage you to subscribe to this blog via RSS feed or e-mail! You can sign-up for e-mail by typing your e-mail address in the box on the left hand side of this site that says "E-mail updates".