Episode #93: Q&A with Doug Smith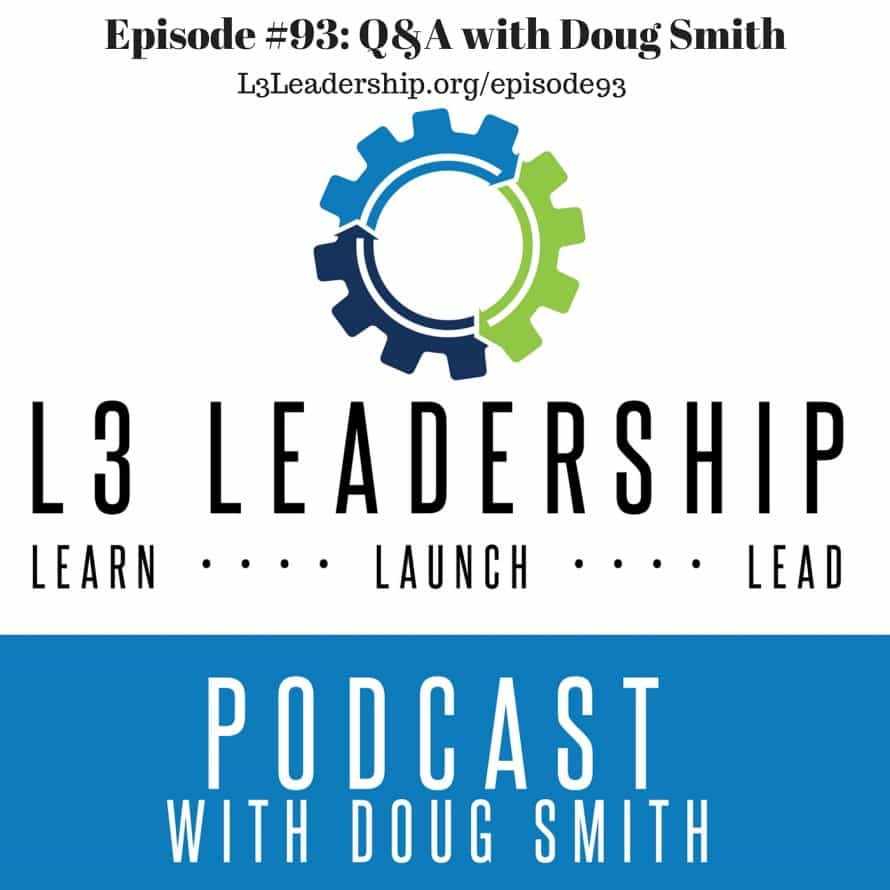 Announcements: 
Leadership Breakfasts – If you're in the Pittsburgh Area – Join us – April 16th with Kim Fleming, CEO of Hefren Tillotson. Learn more about L3Leadership.org/event 
Sponsors: Champion Life Church –CHAMPION LIFE CHURCH IS… a LIFE-GIVING, non-denominational church (affiliated with the Association of Related Churches) – CASUAL, FUN, and PASSIONATE, both in mission and in worship – FAMILY-CENTERED and Relationally Authentic with first-class youth and children's environments – Sharing the message of the LOVE and GOODNESS OF GOD and His Word to live the VICTORIOUS, Spirit-led, Faith-filled life with a focus on serving our community.

Leave a Rating and Review – Please go on iTunes, Sticher, or Google Play and leave a rating and review of this podcast.
Connect with L3 Leadership:
How You can help our Podcast: 
Share the content on Social Media
If you have an idea for a future podcast you would like to hear or a leader you would like me to interview, e-mail us.
If you enjoyed the podcast, please rate it on iTunes and write a review.
If this post helped you and you believe it could help others, please recommend it on Facebook, Twitter, Stumble Upon, and the other social media sites listed below. Also, I would love to hear your thoughts on this post. Leave a comment below! Thank you!
I would also encourage you to subscribe to this blog via RSS feed or e-mail! You can sign-up for e-mail by typing your e-mail address in the box on the left hand side of this site that says "E-mail updates".