My entire life, I've struggled with my weight. A few years ago, with the help of Beachbody, I was able to figure out a sustainable way to stay in great shape. I recorded a podcast about what I learned that you can listen to here.
To summarize, I learned that the key to losing weight was consistent exercise and consistently tracking what I was eating (and continually learning how to make healthier decisions when it comes to what I was eating.)
However, over the last 4-5 years, I've noticed a pattern. From January through August, I usually do a great job of being consistent in exercise and tracking what I eat. As a result, I get the results that I want, which is great, except that from September through December, I usually stop being as consistent with my exercise and I stop tracking what I eat. The result? I gain 5-10 pounds and by January 1st feel horrible and have to start all over again. Have you been there?
Maybe it's not weight loss for you, maybe it's something else:
Maybe you kill it in sales the first half of the year because you followed a daily routine of making calls, follow-ups, etc. but in the second half of the year, you start to coast and find yourself having to start all over.
Maybe you were very intentional with dating your spouse and as a result, your marriage was great, so you started taking the date nights it took to make a great marriage for granted and start skipping them.
Maybe you were intentional with using a budget for your finances and you finally got everything in order, so you started taking being wise with your finances for granted, and started treating yourself and sinking back into old habits.
Why does this happen? Because too often, when we start getting the results we want, we start to take the systems and routines that got the results we wanted for granted.
As a result we start to wing it, take shortcuts, relax a bit, and enjoy ourselves. This will inevitably lead to us going back to where we were when we started and require us to start all over.
Too often we overestimate our results and we underestimate the process that got us the results!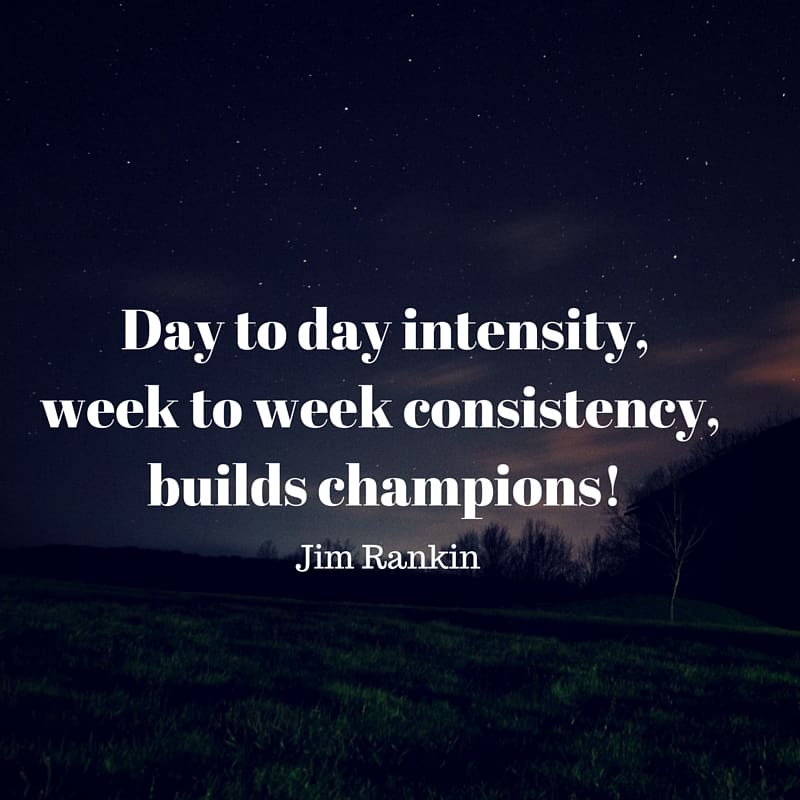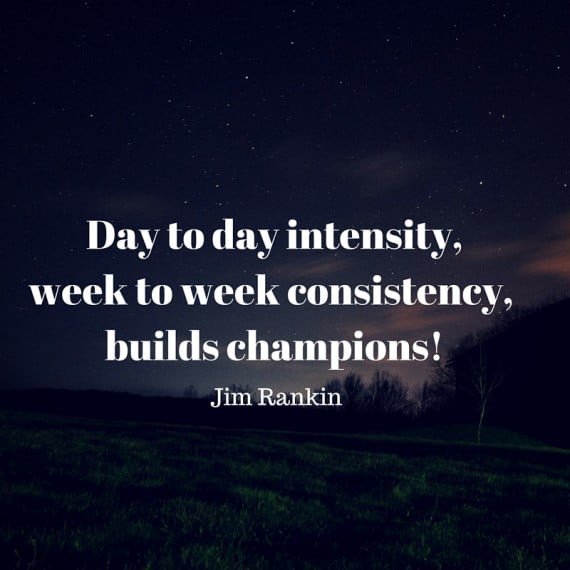 I've determined that if we want to be successful in any area consistently and stop having to start over, then we must do the following:
1.) Determine the Habits and Routines You Need to do Daily to Succeed – Take every goal that you are focused on and figure out what you need to do every day in order to be successful. For example, if I'm going to get in and stay in optimal shape, I need to exercise 4-6 times a week and track what I eat every day. No exceptions. If I do that, I know I'll be in great shape.
John Maxwell often says, "The secret of your success will always be determined by your daily agenda." Determine what your daily agenda needs to be in order to reach your goals.
2.) Do Them Everyday, Regardless of How You Feel – Just do it! My high school football coach, Jim Rankin, said it best, "Day to day intensity, week to week consistency, builds champions!" No excuses.
Steven Furtick said it like this, "Resolutions without routines are like Ferraris without fuel, they may look impressive, but they won't get you anywhere."
If you'll be consistent with the habits necessary to achieve your goals and refuse to stop when you get bored with the process or when you think you're "good to go", I can promise you that you won't have to start over again next year.
Questions:
What areas of your life do you find yourself succeeding at for a while and then having to start over? Why does that happen?
What habits do you need to get back to in order to be successful in an area of your life?
Thoughts? Comment below!
If this post helped you and you believe it could help others, please recommend it on Facebook, Twitter, Stumble Upon, and the other social media sites listed below. Also, I would love to hear your thoughts on this post. Leave a comment below! Thank you!