In this podcast, I share my process for journaling. You'll find my notes and all of the links I mentioned in the podcast below. Enjoy!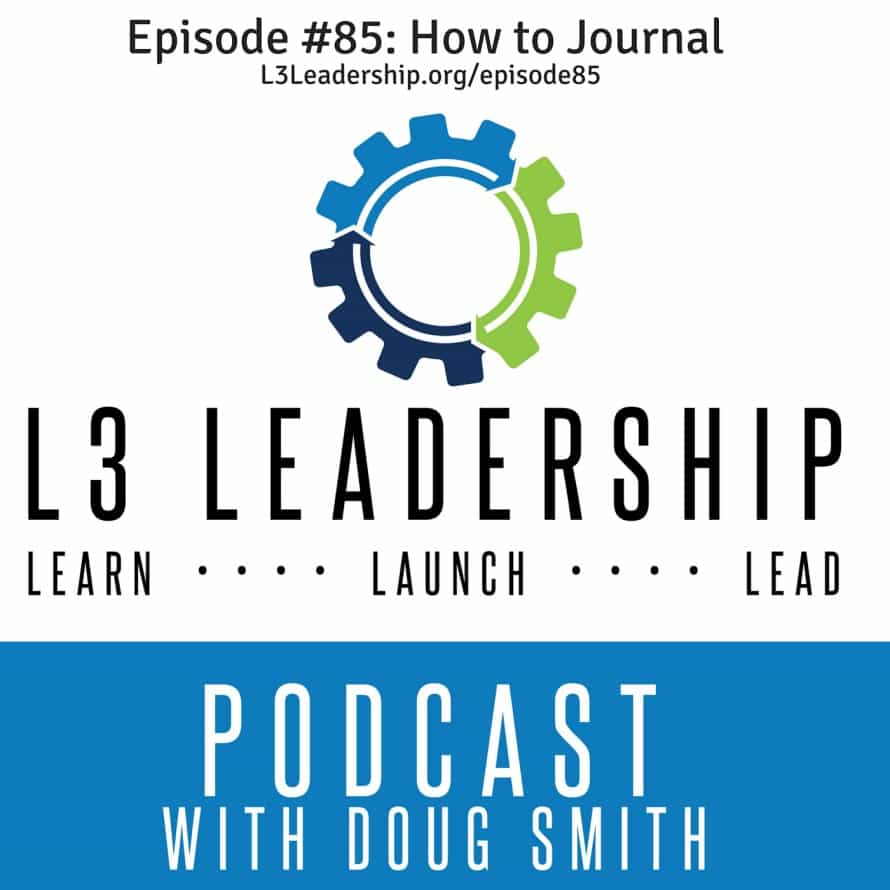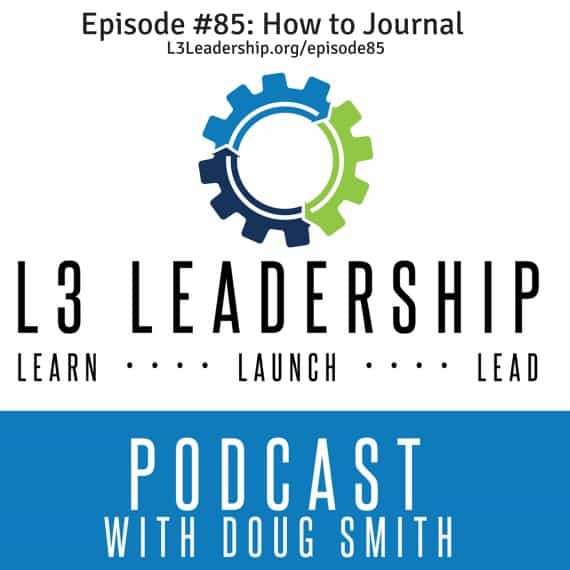 How You Can Help this Podcast:
Share the content on Social Media
If you have an idea for a future podcast you would like to hear or a leader you would like me to interview, e-mail me at dougsmith@l3leadership.org.
If you enjoyed the podcast, please rate it on iTunes and write a review.
Announcements:
1.) Get our Free eBook: Making the Most of Mentoring
2.) Thank you to our sponsors:
3.) We'd love to see you at one of our events! Get more info here: https://l3leadership.org/event/
Links mentioned in this Episode:
Notes:
What to Journal:
What to do with Your Journals: 
Go Back and Read Through Old Journals – Decade Review
Questions:
How do your journal?
Is there anything you would add to this post? I am always looking for better ways to do things!
Leave a comment below!
If this post helped you and you believe it could help others, please recommend it on Facebook, Twitter, Stumble Upon, and the other social media sites listed below. Also, I would love to hear your thoughts on this post. Leave a comment below! Thank you!
Subscribe to our Blog via RSS feed
Subscribe to our Blog via E-mail
I would also encourage you to subscribe to this blog via RSS feed or e-mail! You can sign-up for e-mail by typing your e-mail address in the box on the left hand side of this site that says "E-mail updates".