This L3 Leadership podcast episode comes to you from our breakfast series. We recently had Jeff Leake, Pastor of Allison Park Church, speak. We split our time with Jeff into two episodes for the podcast. In this episode, you will hear Jeff's talk. He spoke on finding joy in our journey. We believe this is a critical lesson for you to learn in your leadership journey. In episode #101 of the podcast, you can listen to our question and answer session with Jeff.
Episode #100: Jeff Leake, Pastor of Allison Park Church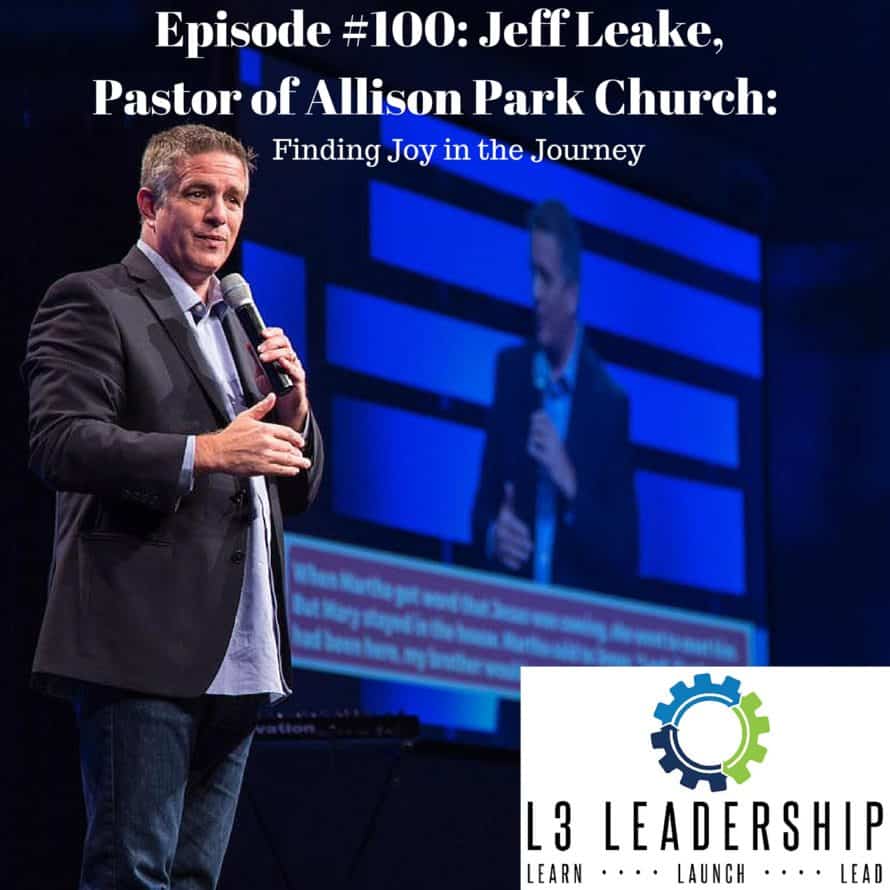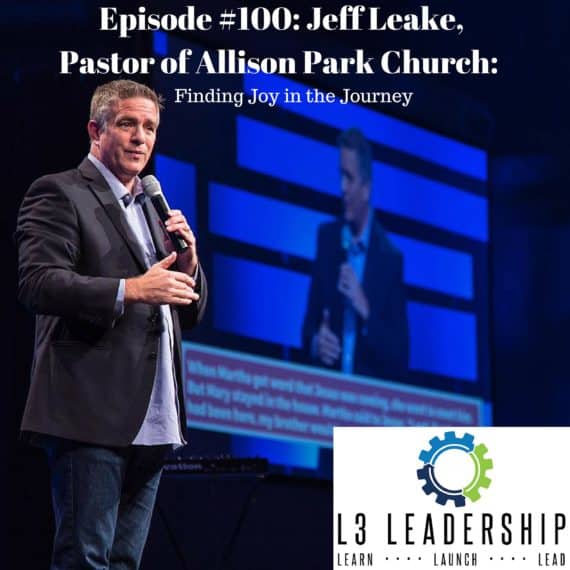 Jeff's Bio:
Jeff Leake has served as the Lead Pastor of Allison Park Church, in the North Hills of Pittsburgh, PA, for over twenty years.  Jeff earned a BA in Bible from Central Bible College and an MA in Missiology from the Assemblies of God Theological Seminary. Melodie Leake earned an A.A. in Bible from Central Bible College.  She serves as the Women's Pastor at APC.  Jeff and Melodie  have been married for over 25 years.  Together they have five children (four boys and one girl). Most notably, Jeff has been instrumental in helping many new churches to get started. In 1996, APC began planting churches under Jeff's leadership.   Currently, there have been over 17 churches planted (over 10 in the Pittsburgh area). Jeff founded the Reach Northeast Network to train and mentor the new church planting pastors in the network.  ReachNortheast.com
Connect with Jeff: 
Announcements:
Connect with L3 Leadership:
How You can help our Podcast: 
Share the content on Social Media
If you have an idea for a future podcast you would like to hear or a leader you would like me to interview, e-mail us.
If you enjoyed the podcast, please rate it on iTunes and write a review.
If this post helped you and you believe it could help others, please recommend it on Facebook, Twitter, Stumble Upon, and the other social media sites listed below. Also, I would love to hear your thoughts on this post. Leave a comment below! Thank you!
I would also encourage you to subscribe to this blog via RSS feed or e-mail! You can sign-up for e-mail by typing your e-mail address in the box on the left hand side of this site that says "E-mail updates".