Laura and I love watching the Pittsburgh Penguins play! We watched the majority of the games the second half of the season and watched all but one of the playoff games. What a journey!
However, I remember the first few months of the season, I lost interest in watching the Pens. They were not fun to watch and it did not seem like they were going to do anything significant this season. Then they hired Mike Sullivan and in just a few months they were hoisting the Stanley Cup! How did that happen? Leadership!
Today I just want to share a few leadership insights that I noticed in the second half of the Penguins season. Here they are:
1.) Leadership Matters – The Penguins had two coaches this season. One coach had them headed for disaster and the other was able to help them win a Stanley Cup. John Maxwell often says, "Everything rises and falls on leadership." You can't look at what happened to the Pens this season and not believe that leadership matters.
Takeaway: How you lead matters. 
So,what did Mike Sullivan do to lead his team to the cup? Let's review:
2.) He got Buy-In from his Leaders – When Mike Sullivan got here, he spent a ton of time meeting with the leaders of the team one on one. He built trust with them, gave them a vision for what could be, and set the expectations he had for them as leaders on the team.
Takeaway: Are you building influence and trust with your key leaders? Are you setting the bar for them?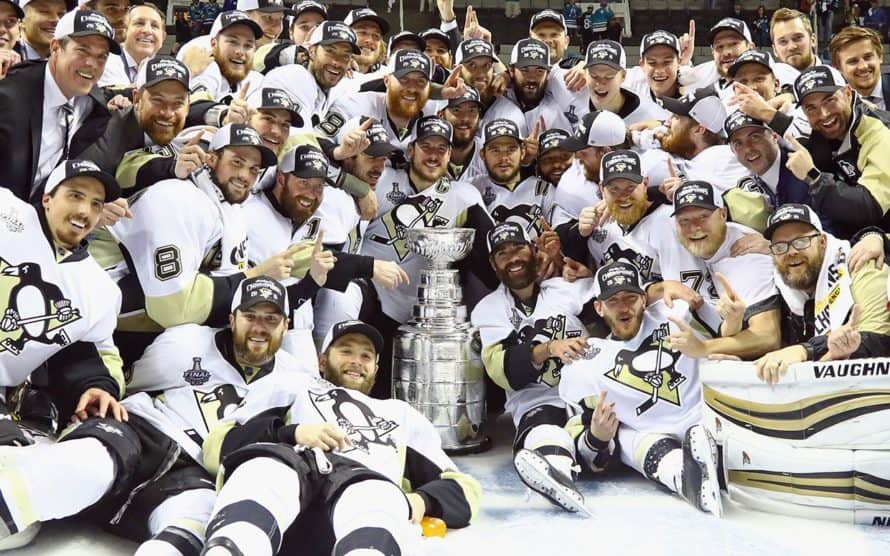 3.) He Re-Instilled Passion for the Game into his Team – I think one of the reasons it was so much fun to watch the Pens during the second half of the season was simply that they were having a blast playing the game that they love. In the first half of the season, they seemed like they had lost their passion for hockey. Mike Sullivan was able to reignite passion in this team.
Takeaway: Always help people remember why they started doing what they are doing in the first place. Odds are they started doing it because they were passionate about it. Help them remember the joy that comes with living out their passion!
4.) He Led his Team – It was very clear that the Pens knew Mike Sullivan was their leader. He wasn't concerned about being the players friend of having them like him. He led them.
Takeaway: As John Maxwell often says, "Leaders must be close enough to relate to others, but far enough ahead to motivate them." (This one is difficult for me!)
5.) He got everyone to Focus on Just Playing – One of my favorite moments in the Stanley Cup final was when they showed this picture of what they used in the locker room to remember to focus: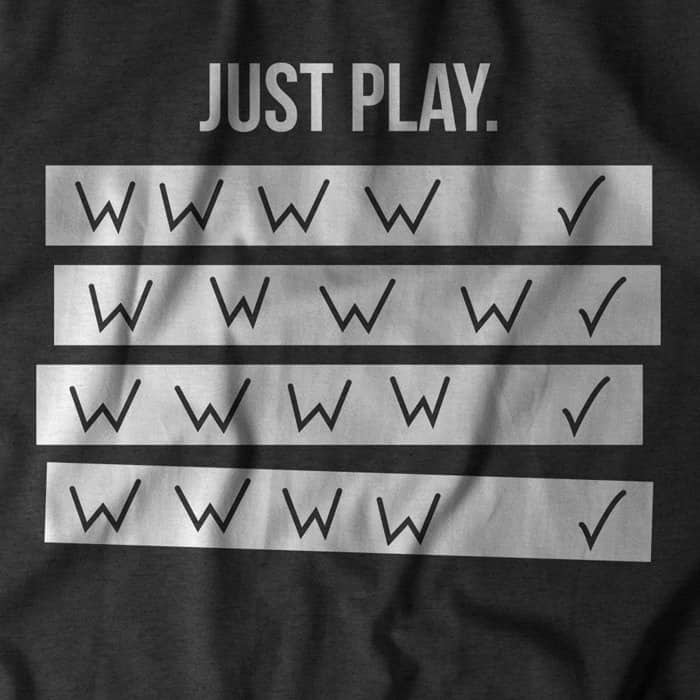 Mike Sullivan knew that if his team would just show up day in and day out and give their best that great things would happen. They did!
Takeaway: If we focus on executing our game plan day in and day out, the results will take care of themselves. Just play. Just lead. Just show-up. Just make the calls. Just workout. Just connect with people. Just…
6.) He Focused on his Team's Strengths –  Focusing on this team's strengths was what enabled them to win the Cup.
Takeaway: Make sure you and everyone on your team are operating in their strength zone. That is where you'll get the greatest return from your people.
7.) He Unleashed His Young Leaders – I loved seeing the rookies on this team. Their energy and passion reignited the entire team.
Takeaway: Don't underestimate the young leaders in your organization. They have the drive, time, energy, and passion to make a significant difference in your organization. They even have the potential to reenergize your veteran leaders!
8.) He Made Tough Decisions – There were a lot of tough decisions throughout the season, but the decision to stick with Matt Murray over Fleury had to be extremely tough, yet necessary. Mike was willing to make the tough decisions necessary to put the best team he could on the ice.
Takeaway: A lot of things about leadership are not fun. This is one of them. As a leader, your job is to make sure the right people are in the right seat. This can be very difficult if you get too tied up in relationships. As a leader your job is to give your team the best chance to succeed. Often this means having tough conversations, letting some people go, and not giving everybody what they want. It's not fun, but it's your job.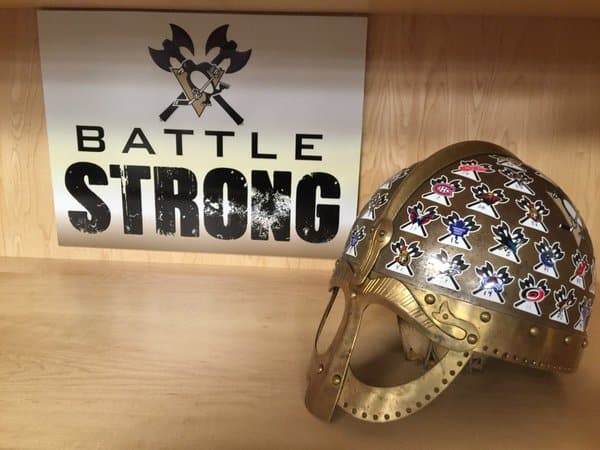 9.) He Made it Fun – I loved watching the team award the Warrior helmet to the MVP for each game. What an awesome tradition and a great way to celebrate the members of the team. You could tell that the players genuinely had fun throughout the second half of the season all the way to the cup.
Takeaway: Make it fun for your team! Celebrate your victories. Implement things that enable your team to make memories along the way.
What lessons did you learn from the Penguins Stanley Cup run? 
Thoughts? Comment below!
If this post helped you and you believe it could help others, please recommend it on Facebook, Twitter, Stumble Upon, and the other social media sites listed below. Also, I would love to hear your thoughts on this post. Leave a comment below! Thank you!
Subscribe to our Blog via RSS feed
Subscribe to our Blog via E-mail
I would also encourage you to subscribe to this blog via RSS feed or e-mail! You can sign-up for e-mail by typing your e-mail address in the box on the left hand side of this site that says "E-mail updates".