Thirteen years ago my mom passed away of cancer. She was 47 years old. And I was 17. Life can be hard and unfair. The heartache of a tragedy never really goes away and leaves a lasting imprint. No one is void of difficulties in this life. I believe every person has the choice to fall victim to circumstances and stay stuck in a moment of pain, or to take the trials life presents and choose to overcome. Every hardship is a chance to grow and become a better person, a chance to live life with more purpose and gratitude, a chance to give others hope, a chance to love more fully, and a chance to make the world a better place. My mom's life was all too short, but her impact on me and on the lives of those who knew her remains unmatched.  I live life differently, more meaningfully, having experienced what I did. Reflecting back on my mom's life, there were so many amazing memories and moments I will keep with me forever, but a few specific lessons she lived that have impacted my life forever and that I will carry on into my own family.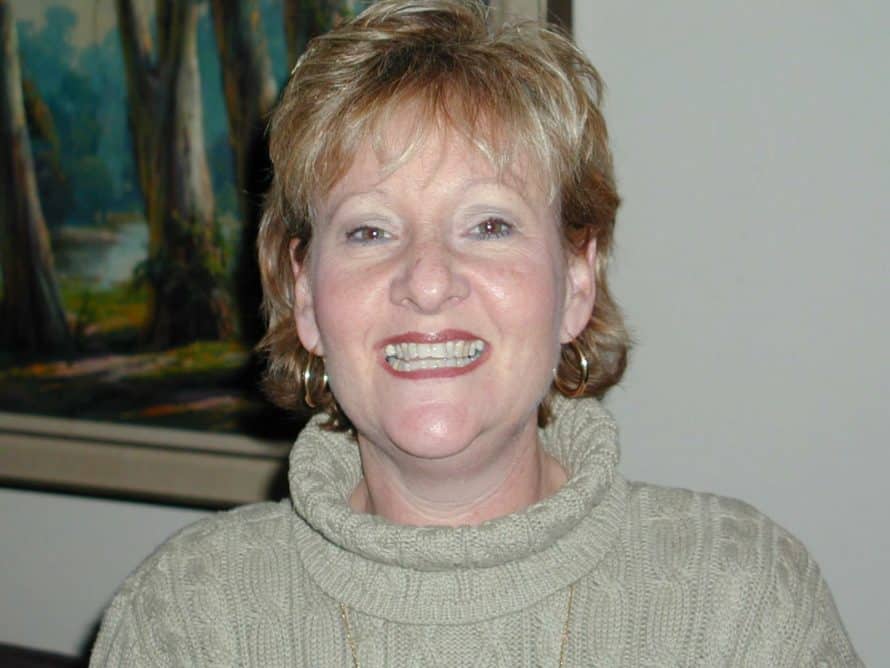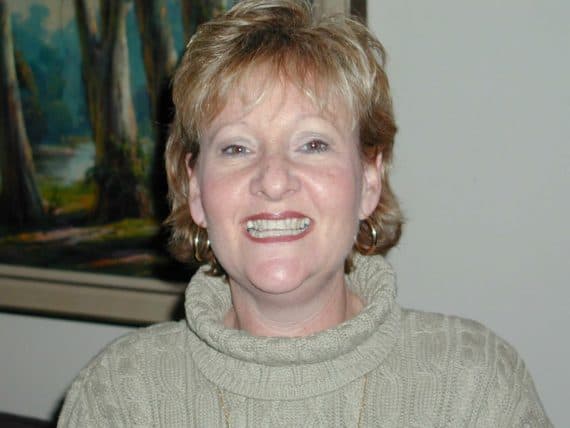 Lesson #1: The secret to life is to give your life away.
In a culture that defines success as living for yourself and achieving the American Dream, my mom made it her mission at a young age to water others by pouring herself out into her family, her community, and the world around her. She discovered she would have such an amazing life the more she would give it away. She lived her life not for herself, but for a much greater purpose. She made it her mission to impact as many people along the way.
When my mom got married and had three kids (my sister Christy, brother James, and me), her hope for us was that we were going to be world changers. Her vision was that we would know how to live in the world and impact as many people as we possibly could. At a very young age, my brother, sister and I remember her saying over and over again that her mission was to raise world changers that will impact a society, influence people, and ultimately change the world. So as kids we lived like that. We lived with the belief that we were leaders and would make a great impact on people's lives. We lived with the belief that we were called to give our lives away for something greater than ourselves.
Challenge: Recognize that you are created for more than just living for yourself. You were born to champion causes, solve problems, serve others, and lead to show the world a better way. Keep a dream journal to record your biggest and wildest dreams. Keep the vision in front of you to make a difference in this world for others.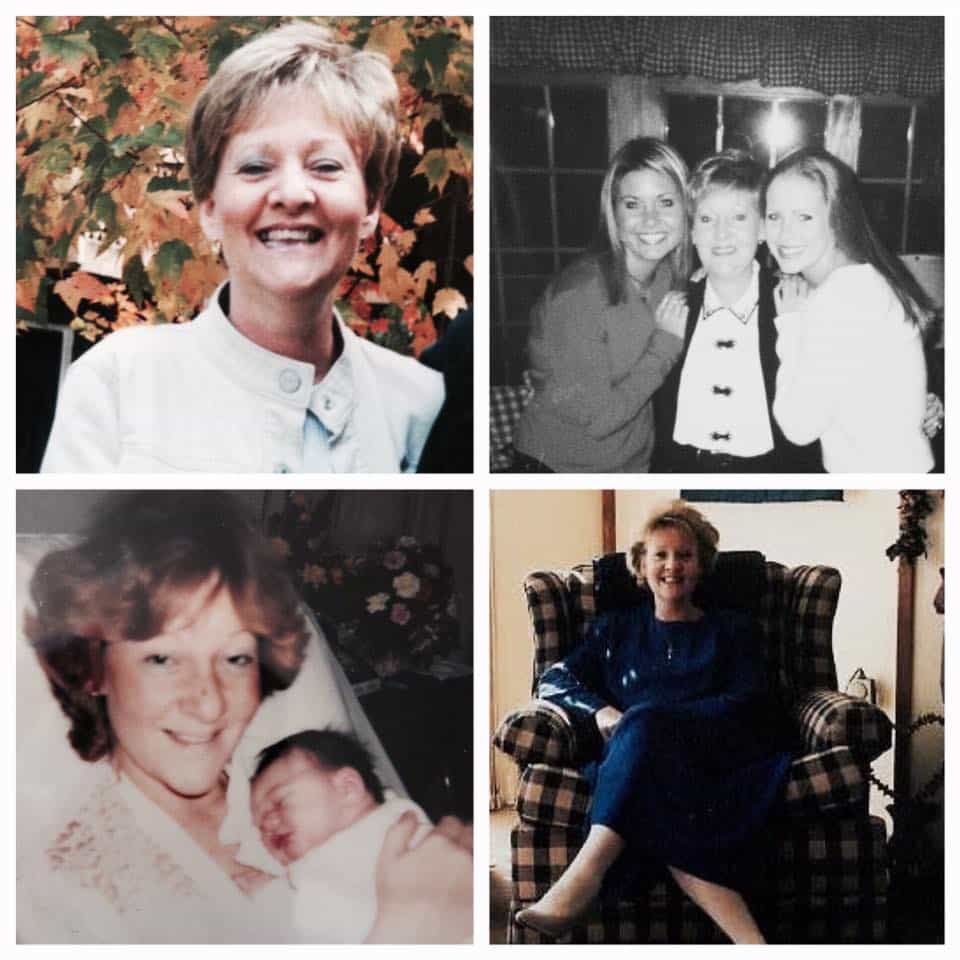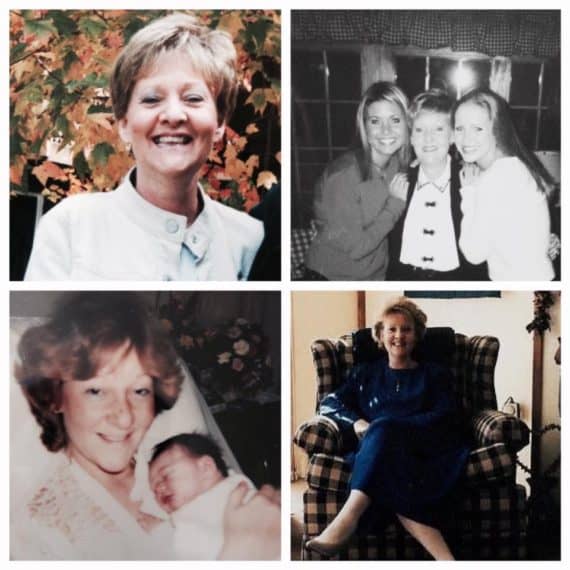 Lesson #2: Amazing families don't happen by accident. You build a life, a home, and a family.
My parents made a decision to intentionally invest in our family. They weren't perfect parents, but they were purposeful in depositing love, truth, and grace in our lives, they were consistent in teaching and modeling what it means to live a life of purpose, and they worked hard to help us reach our full potential.
"Wise people are builders – they build families, business, marriages, and communities through hard work and sacrifice, little by little, one day at a time." Proverbs 24:3
If I could sit down for coffee with my mom today, I would want my mom to know that the seeds she planted in my young life really did sprout and grow. I would want her to know that the things she continually did over the years to build our family and home mattered more than she even realized, even if it was modeled and invested for a shorter amount of time. I would want her to know that the significance of her actions and words had weight and value long after her life ended. I would want her to know that as difficult as it was to continually plant seeds and invest in us as kids without always seeing the fruit, those seeds took root in our lives, were watered over the years, and God created something really special in each of us.
And although she isn't here now to see the end result of the things she spoke over us and prayed for at a young age, I believe she saw from a distance God fulfilling every promise she believed for in the lives of her family. I am so grateful for the foundation she laid, the seeds she planted, and the ground she cultivated in my life so I can be the woman I am today. As a result of her influence, I purpose in my heart to attach my life to something larger – a grander vision! And I purpose to cultivate an amazing family, home, and life through daily deposits and continual investment in others.
Challenge: As leaders, thank those who have gone before you – who invested in you and who called out potential in you. Thank those who have helped you get to where you are and who planted seeds so that you can now live in that harvest. Purpose to pay it forward! Purpose to play that role in the lives of younger people. Plant leadership seeds in others.  And choose to build an awesome life, family, and home through hard work and sacrifice, day by day.
Lesson #3: There is potential to be discovered in every person.
When my brother, sister, and I were in high school, my mom decided to start a Bible Study for teenagers of North Allegheny School District in our house. She didn't have any formal Bible School teaching or degrees. She never had podcasts to listen to on her iPhone or material to even download from the internet. She had a worn out Bible with pages falling out, a few notes on a piece of paper, and the heart of God to reach a generation of people. She stepped out with what she knew and what she had. And what an impact she made. What started as 4-5 students, turned into 30, then 50, and at its peak, we saw 80-100 students and teachers in our living room! We had so many kids in our living room that the foundation of our house started to crumble. My dad had to get it reset! My mom's mission for that Bible Study was that every student that came would feel love in a tangible way.
Not only did she lead this Bible Study for teenagers, but she led a women's neighborhood group, helped out at MOPS, and was involved with Parent-Teacher organizations. Her motive behind everything she put her hand to was helping others. People were drawn to her heart of loving others. She wasn't flashy or showy or interested in the glitz or glamour in life. We would laugh because she would always wear overalls and flannels! She was totally human! But she taught me to value every single person. As a result of her life and how she treated others, I never take the impact of one person's life for granted.
Challenge: Step out and lead even when you don't feel qualified or adequate or knowledgeable enough. Open up your life and your home to others. Place value on every human being.
Lesson #4: We are never without hope.
My mom lost her mom and also her mother-in-law to cancer in her early twenties before she had her kids. She raised my sister, brother, and me without a mom-figure. Many years later I find myself in the same exact position. Both my husband and I lost our moms. I am raising my kids without either of our moms here. I find encouragement knowing that if my mom could do it, so can I!
One of the greatest things I learned from the life of my parents is that no matter what you may go through in life, God never abandons you. You are never without hope when God is in the equation. They taught me to draw a line in the sand and put a stake in the ground that no matter what happens in life, continue to serve and trust God and you will always win. I am grateful that there's no difference in my family's life now than before we lost our mom as it relates to the purpose and vision of our lives. No matter what we keep going. We endure. We continue to carry forward the same mission.
God continues to amaze me at how He fills in the gaps. Where I lack wisdom, experience, and the physical presence of my mom, He fills in every void with friendships, mom-figures, other sisters and moms, and a hope that nothing is impossible with Him. As I raise my own daughter, I'm grateful to see my mom's imprint on everything I do and say. The things that I longed to do with my mom I get to do with my daughter. I am now part of the next act in my mom's ongoing story. The baton is now in my hands. I get to carry on her legacy. I get to continue to live my life as a world changer and instill what she taught me into the life of my children and those around me.
Challenge: You are not alone in your struggle. Set your face on the finish line and determine in your heart that no matter what comes your way, you will keep going. Choose not to let your circumstances define you. Instead, give hope to others and be an example of what it means to carry on. Let others say of you, "If they can do it, so can I!"