In this episode of the L3 Leadership Podcast, you'll hear an interview with Larry Brey, Campus Pastor at Elevation Church University City. We talked about his journey to helping start Elevation Church, his advice to church leaders, creating and sustaining a culture of honor, creating world-class guest experiences, developing leaders, and so much more!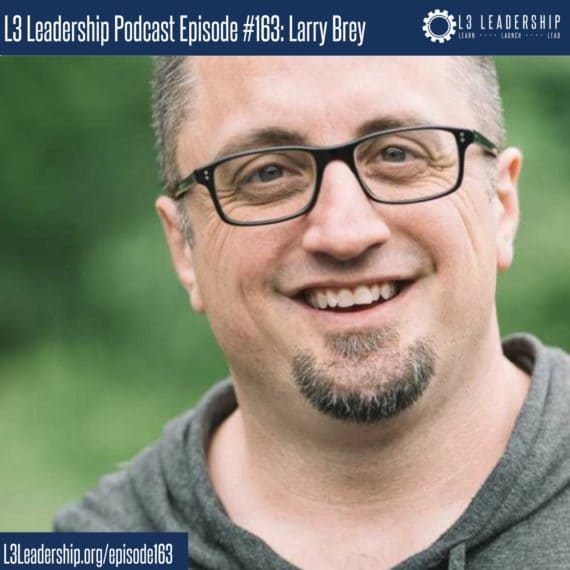 L3 Leadership Podcast Episode #163- Larry Brey, Campus Pastor at Elevation Church
Subscribe to the L3 Leadership Podcast:
Watch the Interview:
Connect with Larry Brey:
Links Mentioned in this Episode:
Larry's Bio:
Key Takeaways:
Sponsors:
Future Forward Conference: OCTOBER 24 – 26
THE FUTURE FORWARD CONFERENCE IS FOR CHURCH LEADERS AND CHURCH MEMBERS WHO ARE COMMITTED TO GETTING CONNECTED AND STAYING CONNECTED TO THE NEXT GENERATION IN A RAPIDLY CHANGING WORLD.
In addition to breakout sessions covering a variety of relevant topics, the conference will focus on five proven change strategies found in the book For A New Generation that can help declining churches make a comeback – and help healthy churches stay on track. You'll hear from the author, Lee Kricher, as well as some of his key team members who were instrumental in implementing these change strategies.
This podcast is brought to you by Henne Jewelers. Henne Jewelers is the jeweler for life by providing exceptional service and beautiful, unique jewelry so that our clients can demonstrate their love and appreciation or their own sense of style. Our mission is to strengthen and enhance relationships.
This podcast is brought to you by Babb, Inc. Throughout our 80+ years in business, we have established a solid reputation as a leading, independent insurance broker, third party administrator and consulting firm – in Pennsylvania and across the country. With a unique perspective, extensive experience and innovative business strategies, we deliver to our clients the best services and options possible.
Connect with L3 Leadership:
How You can help our Podcast: 
If this post helped you and you believe it could help others, please recommend it on Facebook, Twitter, Stumble Upon, and the other social media sites listed below. Also, I would love to hear your thoughts on this post. Leave a comment below! Thank you!