This Learning to Lead episode comes to you from our breakfast series. We had Patty Beard, VP of Leadership Development at Dick's Sporting Goods speak. She was awesome. Below you will find her bio, ways to connect with Patty, her powerpoint, and more.
Episode #90: Patty Beard, VP of Leadership Development at Dick's Sporting Goods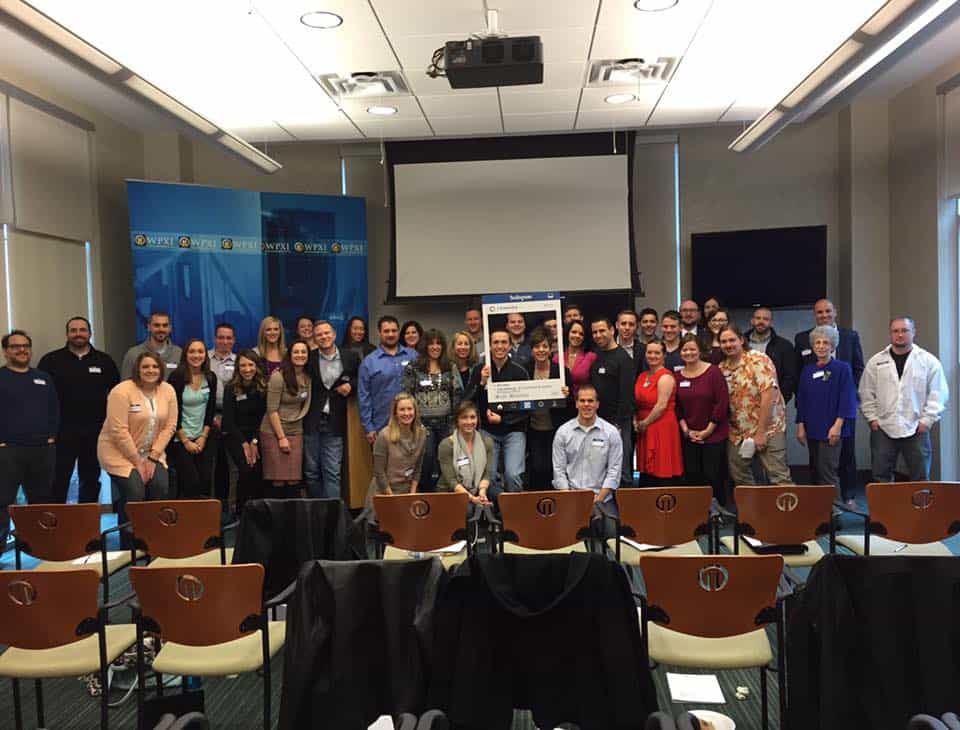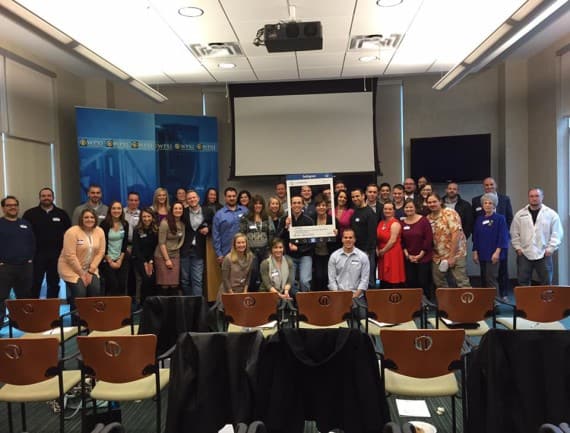 Patty's Bio:
Highly accomplished Learning & OD leader with a comprehensive background that includes over 15 years of domestic & international experience in HR/Organizational Development supporting business strategies through the successful application of performance development, training and facilitation, project management, internal consulting, coaching and Six Sigma quality improvement methodologies. Recognized as an accomplished, effective leader and change agent possessing a strong, customer-centric focus and proven experience collaborating with senior management to conduct strategic planning to support and further business goals.
Specialties:- Training and Development
– Talent & Leadership Development
– Facilitation and Public Speaking
– Consulting, Coaching and Mentoring
– Strategic Planning/Budgeting
– Assessment and Analysis
– Project Management
– Six Sigma certified (Black Belt)
Connect with Patty:
Announcements:
Mastermind Groups – We have small groups that meet the 2nd & 4th Wednesday of every month.  E-mail Doug at dougsmith@l3leadership.org if you are interested.
To listen to other interviews, go to our Learning to Lead podcast page. To learn more about what we're doing through Learning to Lead, sign-up for our e-mail newsletter here.

Sponsors:

Babb, Inc. – Throughout our 80+ years in business, we have established a solid reputation as a leading, independent insurance broker, third party administrator and consulting firm – in Pennsylvania and across the country. With a unique perspective, extensive experience and innovative business strategies, we deliver to our clients the best services and options possible.

Bistro to Go

– I want to thank Bistro to Go on the North Side of Pittsburgh for being the host of our breakfast. They are an incredible restaurant with a mission. They are changing lives in PIttsburgh and creating great food while they do it. You can check them out at 

http://bistroandcompany.com/

.

 

Zero Six Eight

– "Zero Six Eight collaborates with ex-convicts who demonstrate a drive for entrepreneurial achievement. By supporting the skills and interests of these entrepreneurs, we work to launch innovative products and services that w ould otherwise face considerable barriers." To learn more about 068, go to 

http://www.zerosixeight.org/

.
Connect with L3 Leadership:
How You can help our Podcast: 
Share the content on Social Media
If you have an idea for a future podcast you would like to hear or a leader you would like me to interview, e-mail us.
If you enjoyed the podcast, please rate it on iTunes and write a review.
If this post helped you and you believe it could help others, please recommend it on Facebook, Twitter, Stumble Upon, and the other social media sites listed below. Also, I would love to hear your thoughts on this post. Leave a comment below! Thank you!
I would also encourage you to subscribe to this blog via RSS feed or e-mail! You can sign-up for e-mail by typing your e-mail address in the box on the left hand side of this site that says "E-mail updates".