In this episode of the L3 Leadership podcast, you'll hear a talk our Founder, Doug Smith, gave at the Next Level Leadership Academy, entitled, Becoming the Leader You were Created to Be.
L3 Leadership Podcast Episode #136: Doug Smith on Becoming the Leader You Were Created to Be
Notes:
Becoming the Leader You Were Born to Be
How to Discover what's Inside of You:
1.) Determine to make it you life's pursuit discover and develop everything that God has put in you!
2.) Get around people who see in you what you can't even see in yourself
3.) Be faithful with what Is in Front of You
Personal Growth will Take You Places You Never Dreamed of
Growth= Happiness
Don't focus on being discovered, focus on being developed
Character Development is the Most Important Development
Grow Every Day

What podcasts are you listening to?

What books are you reading?

What leaders are you spending time with?

Who is sharpening you

Recognize that Consistency has a Compounding Effect over Time

Day to day intensity, week to week consistency, builds champions! – Jim Rankin

You don't see your hair grow overnight, but in time you need a haircut!

What are you doing on a daily basis to grow? Do you have a personal growth plan?
Get in a Mastermind Group & Mentors in Your Life
Develop the Confidence to Dream big and Go For It
Mastermind Groups & Mentors: Why are they so powerful? They help you overcome your fears (which are usually incredibly dumb!)
Fight Fear with Action – Just do it!
Some will, some won't, so what. -Paul Matthews

There are 6.1 billion people on the planet who will want nothing to do with what you're doing, go find the ones that do!
Don't Despise Small Beginnings
Encourage Yourself
Journal

Focus on the impact you are making instead of the impact you wish you were making!
Ignore the Critics and Haters (Even if it's you!)
If I would of listened to the naysayers, I would still be in the Austrian alps yodeling" -Arnold

Don't find your happiness in other people's heads!
When you're small, they ignore you. When you grow, they criticize you. When you succeed, they resent you. Keep focused on God! -Rick Warren
Discover the Price for what You Want and Pay IT!
"People who idealize the privileges of Leadership often fail to notice the Sacrifice involved." –@JohnCMaxwell
Define Success Correctly
Success is not:
How many speaking engagements I have

How many people know and respect me

Who I get to spend time with

Where I work

How much money I raise

How many people visit my website, blog, podcast

How much money is in the bank

Where I get to travel

How many times I get promoted

How good of shape I am in

Where I live
Success is:
Doing what God called me to do

Loving God and loving people

Being a great husband to Laura

Creating memories that last a lifetime with the people I love most

H

aving those closest to me love and respect me the most. -John Maxwell

Raising world-changing kids

Doing the best I can to become the best I can be

Making a difference in the lives of others

Growing to my maximum potential

Who I am in Christ




Knowing my purpose in life
Don't Quit – You Have No Idea What You Might Set into Motion
1.) Remember Why You Started – Get Your Eyes off of You!
Success in Leadership Has Nothing to Do With You, Yet most of the Reasons People Quit are About them!
Leadership is Losing the Right to Think About Yourself. -Gerald Brooks
2.) Remember that You Have One Job in Life: Add Value to People
You can get everything you want in life, IF you just help enough other people get what they want." -Zig Ziglar

"Success in leadership isn't when you reach your full potential, it's when you get to a place where you are helping other people reach theirs."

-John Nuzzo
3.) Don't Quit, You Don't Know what Things will Look like 1 year from now  
"We overestimate what we can do in one year, but underestimate what we can do in 5 years." -Mark Batterson
4.) Don't Quit, You never know Who You'll Reach, Where You'll Go, or What You'll set into Motion
Jeff Leake once said this about legacy, "Our legacy shouldn't just be determined by what we did, but by what we set into motion!"
You don't know who you're going to reach
You don't know who you're going to impact
You can reach people no one else is reaching
Announcements:
Sponsors: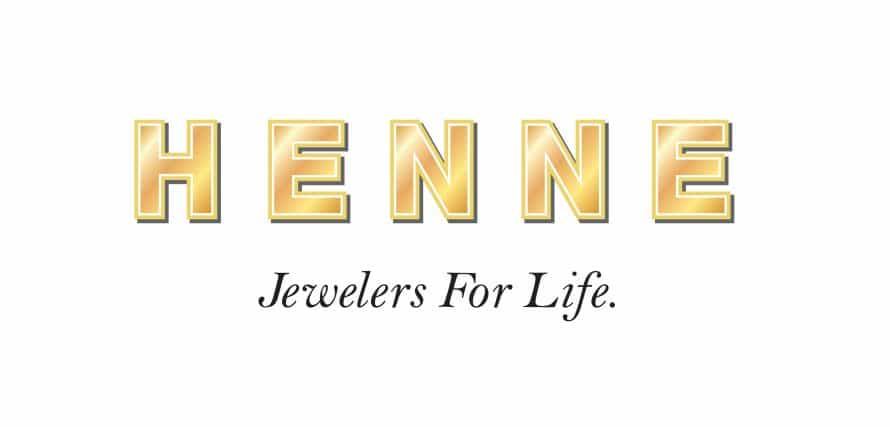 Henne Jewelers is the jeweler for life by providing exceptional service and beautiful, unique jewelry so that our clients can demonstrate their love and appreciation or their own sense of style. Our mission is to strengthen and enhance relationships.

 Throughout our 80+ years in business, we have established a solid reputation as a leading, independent insurance broker, third party administrator and consulting firm – in Pennsylvania and across the country. With a unique perspective, extensive experience and innovative business strategies, we deliver to our clients the best services and options possible.
Connect with L3 Leadership:
How You can help our Podcast: 
If this post helped you and you believe it could help others, please recommend it on Facebook, Twitter, Stumble Upon, and the other social media sites listed below. Also, I would love to hear your thoughts on this post. Leave a comment below! Thank you!
I would also encourage you to subscribe to this blog via RSS feed or e-mail! You can sign-up for e-mail by typing your e-mail address in the box on the left hand side of this site that says "E-mail updates".