In this episode of the L3 Leadership podcast, Kimberly Gonxhe, Director of the Metro-Urban Institute, challenges us to examine our privileges and use them to make the world a better place.
Episode #111: Kimberly Gonxhe, Director of the Metro-Urban Institute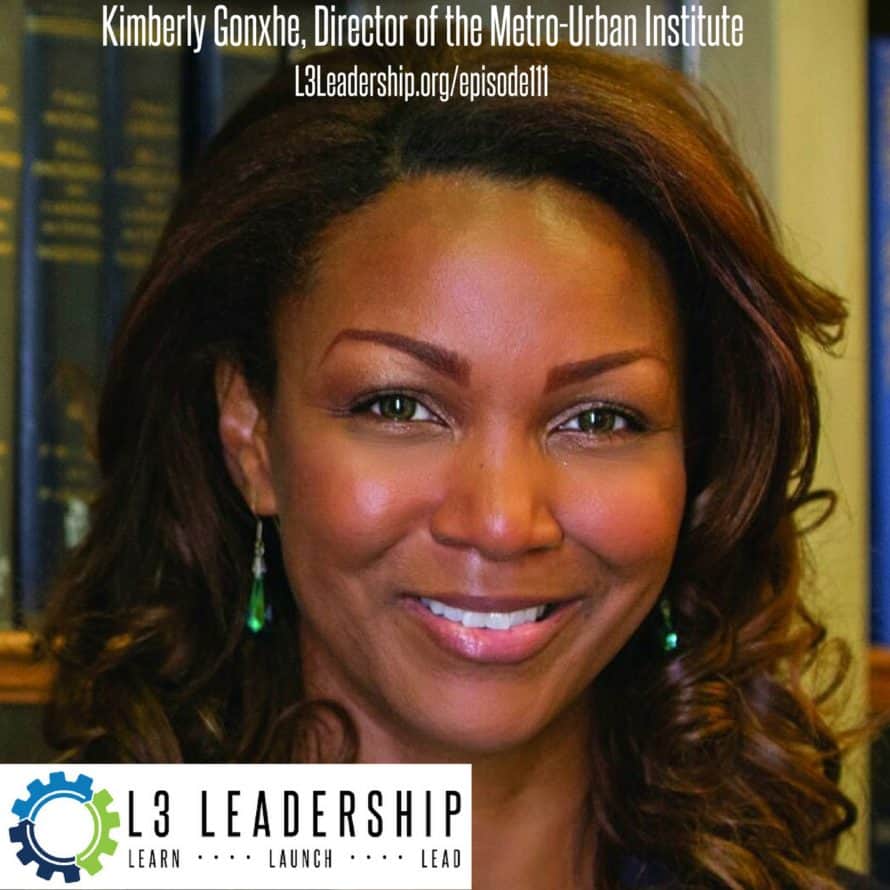 Kimberly's Bio: 
Kimberly Gonxhe serves as director of the Metro-Urban Institute at Pittsburgh Theological Seminary. Kimberly earned a bachelor's from Ohio University and a master of divinity from Pittsburgh Theological Seminary, where she was the Valentour World Travel Scholar focusing on women's issues in a global context. She also serves as the founder and executive director of the Live Foundation, a global gender justice organization uplifting communities through systematic transformation. She answered the current call on her life after a thriving 10-year engineering career with a Fortune 100 Company. Kimberly has advocated for the marginalized in more than 32 countries, spanning five continents, touching the lives of thousands. Her work has positively affected war-torn displaced people in Uganda, reformed sex workers in Indonesia, as well as married, mutilated, and uneducated young girls in Kenya. Kimberly enjoys traveling, painting, hiking, and international cuisine. She is the mother of two: Jaden Alexander and Zion Gabrielle.
Connect with Kimberly:
How You Can Help this Podcast:
Sponsors:
Babb, Inc. – Throughout our 80+ years in business, we have established a solid reputation as a leading, independent insurance broker, third party administrator and consulting firm – in Pennsylvania and across the country. With a unique perspective, extensive experience and innovative business strategies, we deliver to our clients the best services and options possible.
Zero Six Eight
– "Zero Six Eight collaborates with ex-convicts who demonstrate a drive for entrepreneurial achievement. By supporting the skills and interests of these entrepreneurs, we work to launch innovative products and services that would otherwise face considerable barriers." To learn more about 068, go to 
http://www.zerosixeight.org/
.
Connect with L3 Leadership:
Did this episode impact you? Let us know how by commenting below!
If this post helped you and you believe it could help others, please recommend it on Facebook, Twitter, Stumble Upon, and the other social media sites listed below. Also, I would love to hear your thoughts on this post. Leave a comment below! Thank you!
Subscribe to our Blog via RSS feed
Subscribe to our Blog via E-mail
I would also encourage you to subscribe to this blog via RSS feed or e-mail! You can sign-up for e-mail by typing your e-mail address in the box on the left hand side of this site that says "E-mail updates".