In this episode of the podcast, you will hear our interview with Clay Scroggins, Pastor of Buckhead Church, on How to Lead in a World of Distraction.
Subscribe to our Podcast: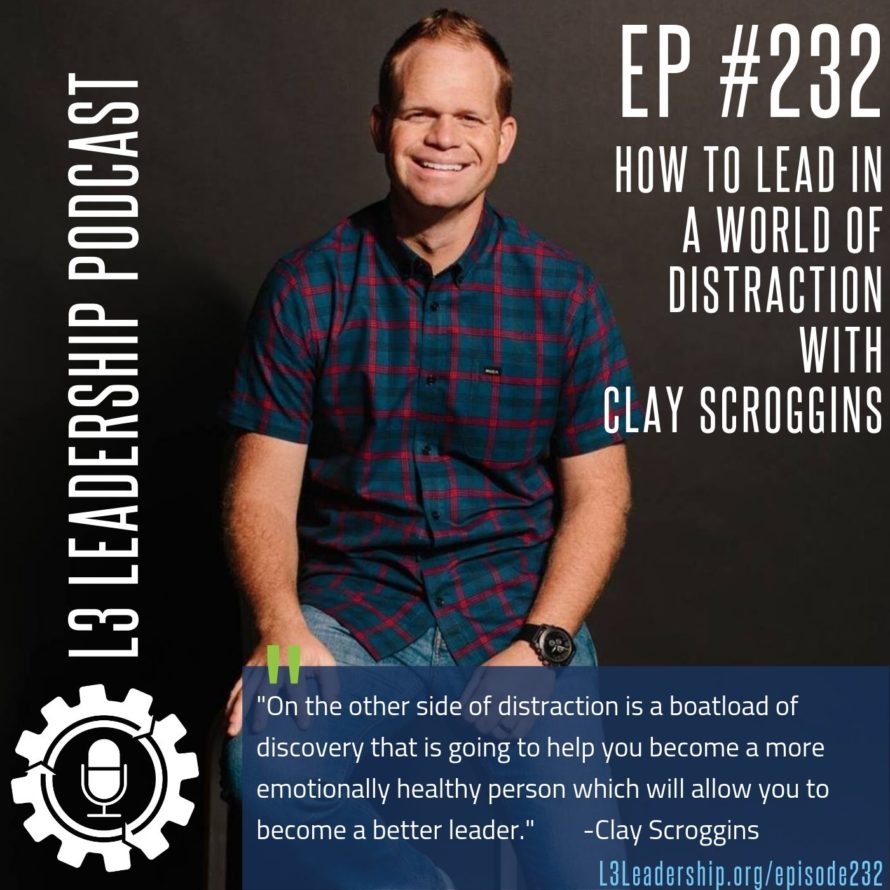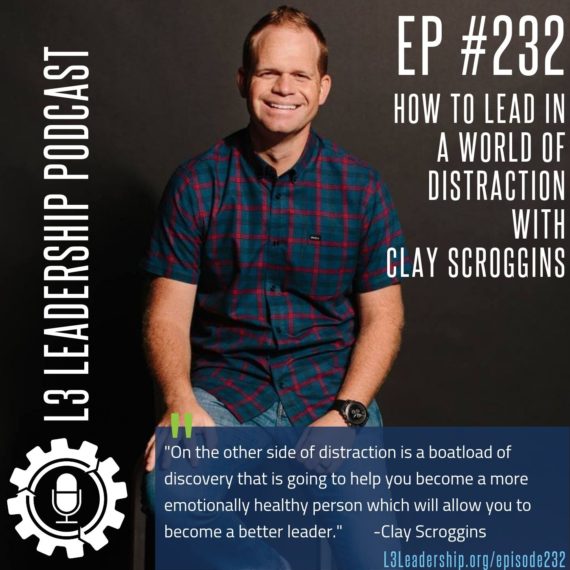 To view a transcription of this episode, go here!
Connect with Clay:
About Clay:
Hey. I'm Clay (short for Claytonious).
I have the privilege of being the lead pastor of North Point Community Church (NPCC) in Alpharetta, GA, but I didn't start in that role. Beginning as a facilities intern (a.k.a. Vice-President of Nothing), I worked my way through many organizational levels and learned all too well the challenge of authority deprivation.
As the original and largest campus of North Point Ministries, which was ranked by Outreach Magazine in 2014 as the largest church in America, NPCC averages over 12,000 people weekly. Living in the shadow of Andy Stanley, one of the greatest leaders on the planet IMHO, I understand the tension of how to lead when you're not in charge. But, truth be told, don't we all?
If you're wondering what I do all day long, you're not alone. As the campus pastor, I provide visionary and directional leadership for all of the local church staff and congregation in Alpharetta.
With slight regret, because of the torturous amount of calculus and physics, I have an industrial engineering degree from Georgia Tech. More applicably, I have a master's degree and a doctorate with an emphasis in online church from Dallas Theological Seminary. I live in Forsyth County, Georgia, with my wife, Jenny, and our five lively children, Lucy, Jake, Sally, Cooper, and Whit.
If this podcast helped you and you believe it could help others, please share it on social media and consider leaving us a rating and review on iTunes. Also, we would love to hear your thoughts on this episode. Leave a comment below!